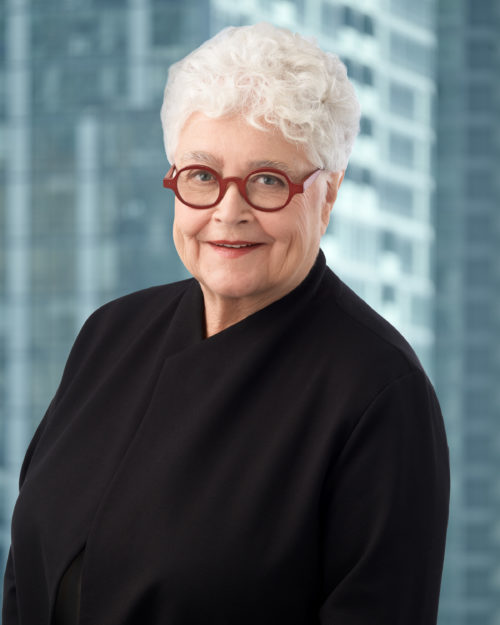 Pamela Hughes
Board Member
Pamela Hughes is a retired partner of Blake, Cassels & Graydon LLP. Pam's practice in the securities law group of Blakes' Toronto office focussed on international corporate finance, capital markets regulation, structured finance and corporate governance.
Before joining Blakes, Pam was Director of the Capital Markets/International Markets Branch of the Ontario Securities Commission (OSC) and the primary negotiator of the multi-jurisdictional disclosure system between Canada and the U.S. on behalf of the Canadian Securities Administrators (CSA). She was also the OSC representative on the International Organization of Securities Commissions working groups on secondary markets, international equity offers and collective investment schemes.
Pam has undertaken capital market regulatory reform work on behalf of the CSA, World Bank, Asian Development Bank and the Canadian government. She was formerly a member of the Federal Securities Regulation and Mergers, Acquisitions and Control Contests committees of the New York City Bar Association.
Pam obtained an LLM from University of Toronto Law School, an LLB from University of McGill Law School and a BA from McGill University.